STOBO STUDIO SHOW & SALE 2022
DECEMBER 10th, 2022. 11am- 8pm. 
Send an email to mandystobo@gmail.com for address. Or text 403. 629. 5000
50% off everything. Over 100 paintings. New Prints. Good drinks. Big hugs. 
COME :)
EVENTS
UPCOMING DATES:
Dec 14th  DAVE KELLY LIVE. 
DEC 10- Studio Show & Sale- 11am - 8pm. mandystobo@gmail.com for details. 
Dec 3rd/4th- Canada's Walk of Fame. 
Oct 1-31st- New York Showcase!
FEB 11- CAMP HOOHA PAINT NIGHT- Sign up for a fun night of self love and self portraits. Head to www.camphooha.com
MAR 11- Your Brain on Art- Join us for a virtual event filled with Art and Science as we raise funds for so many great things that are innovating healing in our medical community. 
FEB 23- Join myself and Michael Bernard Fitzgerald as we paint and play together in this very special and intimate show. Head to http://www.michaelbernardfitzgerald.com for more info. http://www.michaelbernardfitzgerald.com/ 
NEW WORK // NEW STUDIO SHOW & SALE: Coming soon.... so excited to show you these works. 
VIRTUAL STUDIO SHOW
STUDIO SHOW- Prints, paintings, portraits, AR pieces and more all on sale. This show is safe, socially distant and available virtually. If interested in attending please email mandystobo@gmail.com for times and address. Can't wait to see you. There is a virtual show option- if this is for you, please send your email to mandystobo@gmail.com
WESTJET ELEVATION LOUNGE INSTALLATION
FORBES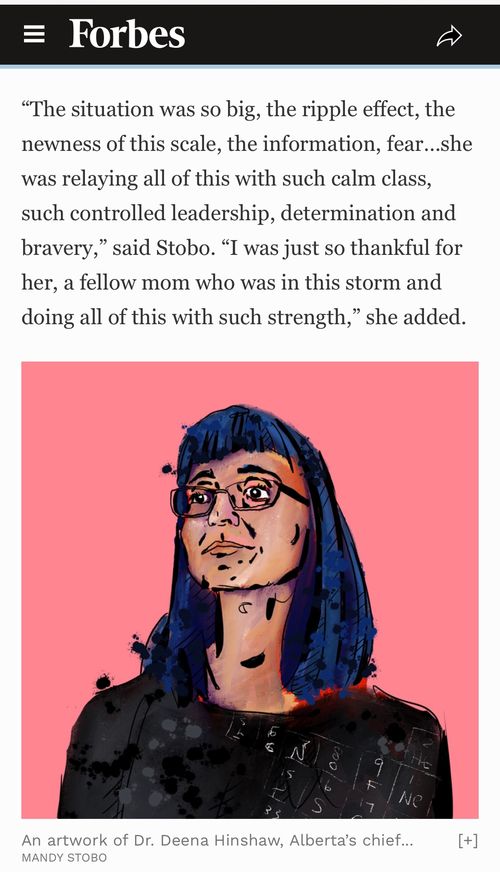 COVID COLOURING PDF's for free below
Canada's Walk of Fame- AR Portraits